Mediation And Arbitration
the Way It Should Be
Why Masini Mediation
|

ADR On The Merits ?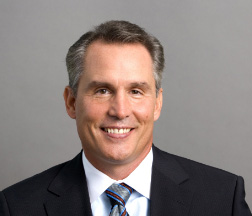 As the founder of Masini Mediation | ADR On The Merits, I decided to become a mediator and arbitrator in 2007 because, quite frankly, having participated in well over 100 mediations and arbitrations since 1989 as a litigant in numerous large, complex, multi-party construction and commercial cases, I was becoming increasingly frustrated that some mediators and arbitators did not seem to have a full understanding of the substantive technical issues or the details of the case. In certain instances it appeared as though the mediator was more concerned about how much insurance the defendants had, and what amount it would take to settle the case, instead of carefully evaluating the merits of each party's positions to engage in caucuses focusing on such merits during the negotiation process. Similarly, it appeared that certain arbitrators were electing to "split the baby" instead of rendering decisions based upon a detailed analysis of the evidence and ruling solely on the merits.
As the name implies, at Masini Mediation | ADR On The Merits, our dispute resolution philosophy is to thoroughly delve into, and challenge, the merits of each party's positions, including a detailed assessment of all factual, technical, expert and legal contentions – on both liability and damages issues. We believe that is why parties choose Masini Mediation | ADR on the Merits to serve as their mediator or arbitrator. We pride ourselves on our thorough attention to detail, as well as our extensive experience handling all types and sizes of complex construction and commercial litigation matters.
For mediations, preparation is imperative. In addition to our own comprehensive analysis "on the merits", we schedule separate meetings and/or conference calls with each party in advance of the mediation, the purpose of which is to discuss, in detail, all disputed liability and damages issues, get clarification on any facts, issues or positions, and discuss each party's preliminary settlement positions so that, at the mediation, we can promptly engage in negotiations and make the best use of everyone's time.
Please see examples of representative cases we have handled, as well as testimonials from both attorneys and parties who have utilized our dispute resolution services. Due to our success serving as a mediator and arbitrator, we now also serve as an Umpire in first party property appraisal disputes – utilizing our same "on the merits" philosophy.
If you want your case resolved on the merits, let us lead the way.